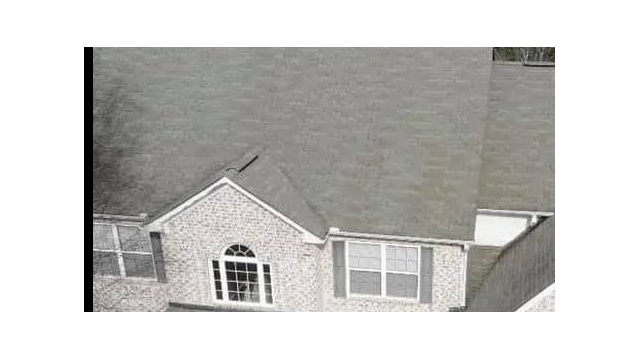 The new update incorporates advanced repair services with budget-friendly solutions to assist customers with storm damage repair, renovation work, and property development. For emergency roofing work, Colony Roofers offers fast callout 24/7.
More information can be found at: https://colonyroofers.com/commercial-roofer
The new services are tailored to meet the needs and challenges of different properties, from residential and multi-family housing to metal barns and agricultural buildings.
According to a survey, 80% of healthcare facilities in Atlanta reported that they have experienced roofing-related issues, making the need for professional contractors all the more vital. Colony Roofers serves healthcare facilities, such as hospitals and small ambulances, providing a wide range of roof repair and replacement options.
Colony Roofers also provides services to Atlanta churches. These buildings are often beautiful places of worship, and it is important that they are well-maintained to ensure that families can come together in a safe and comfortable environment.
Colony Roofers uses a variety of methods for their roofing projects, including built-up roofing, commercial foam roofing, commercial metal roofing, cool roofing, elastomeric roofing, industrial roofing, and TPO roofing. They also offer cost-effective solutions to commercial building owners, with a total commercial roof replacement in Atlanta that uses a membrane system such as TPO roofing costing between $6 and $10 per square foot.
Through years of experience working on roofing projects in Atlanta, Colony Roofers have established themselves as a reliable and trustworthy contractor in the area. They offer a range of services, including leak repairs and full roof replacements, to ensure that the roofing needs of their clients are met.
A spokesperson for the company states: "When you work with us at Colony Roofers, you can expect to know what's going on every step of the way. We understand that often Atlanta commercial roofing projects are turned over to third-party workers who don't give updates or remain silent about issues that arise during their work. This doesn't happen with our team; we provide constant communication and keep you informed about your project."
Interested parties can learn more at: https://colonyroofers.com/commercial-roofer
Colony Roofers
[email protected]
+1-678-365-3138
715 Peachtree Street Northeast Suite 100
United States
COMTEX_425157975/2764/2023-02-23T14:15:56