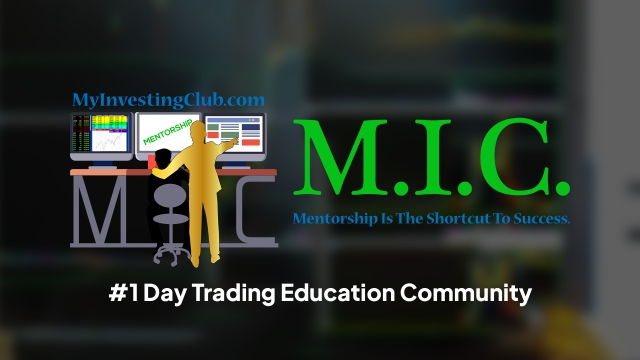 The latest launch extends MIC's already extensive training syllabus to include tutorials on short bias and hedge fund strategies, enabling fledgling traders to expand their skill sets and apply new techniques for more consistent market returns.
More details can be found at https://myinvestingclub.com/chatroom
The announcement explains how MIC subscribers can access the updated suite of educational services as well as join a global online community through the chatroom.
The club already has over 2,000 active members, from beginners to more established traders. Its coaching team members are all established and successful day traders who have overseen millions of dollars worth of deals and are passionate about sharing the craft behind their success.
According to Investopedia, a dedicated short bias is a form of directional trading strategy. Traders using this approach have a portfolio that favors short positions over long ones, though not exclusively so.
The company's mentorship program connects subscribers to a personal coach who explains the methodology behind various trading techniques and can review and critique the member's market activity.
Moreover, MIC helps members reduce the guesswork in their practice, analyzing patterns, trends, and SEC filings to inform smarter decisions.
Other benefits of the MIC model include weekly webinars, group mentoring, access to mentors via voice call or direct messaging seven days a week, and daily trading blueprints. All training sessions are recorded and stored in the company's database – an encyclopedia of day trading video resources.
'My Investing Club' was founded by experienced traders Bao Nguyen and Alex Temiz to provide amateur traders with a host of educational resources.
A spokesperson says, "Mainstream trading education often teaches good people terrible trading habits and as a result, they never really get a fair shot at making it as traders. We set out to change that by offering people a real, professional day trading education and in doing so build the benchmark trading community for consistently profitable traders."
For more information, go to https://myinvestingclub.com/chatroom
My Investing Club
979 Story Road
STE 7078
United States
COMTEX_424980164/2764/2023-02-21T16:18:00